Smart Direction°
It's what we do best!
The challenge today isn't just to get the right messages out—it's to navigate effectively through a cluttered media freeway and reach people who are distracted and on the move. Messages must be powerful, direct and concise, and they must be delivered in brave and creative ways.
Every message has a target audience, a purpose and a destination—but you need an experienced Pilot° to reach that destination.
Pilot° is a full-service marketing and communications agency with over 25 years of experience supporting clients in business, non-profit and public sectors. Our core team has nine talented, unique and experienced individuals. But we also draw on long-standing relationships with consummate professionals to create tailored project teams that achieve stellar results. This high-powered hybrid lets us deliver exceptional value while staying nimble enough to provide consistent quality through a personalized boutique experience.
Insight + Creativity = Value
That equation sums up the work we do for our clients. Our lines of business are supported by core strengths in ideation and creativity.
We take pride in the homework we do, underpinning our creative energy with solid strategies built on market research and enhanced by the time we invest in gaining a deep understanding of our clients' big picture goals and objectives. This ensures that whatever we do for our clients is on brand and delivers long-term value.
At Pilot° we believe the sky's the limit—and we soar on new challenges.
What do we do? Simple.
We draw on a mountain of experience to plan insightful strategies and execute them with creativity and precision.
Marketing and communications are integrated at Pilot°. Whatever the challenge, we work together with our clients, to figure out the best solutions. We can help you develop the vehicles that will take you where you want to go. And because we know the road is long, and full of new adventures and unexpected detours, we stay onside to support your journey for the long haul.
Marketing
Identify your target markets, develop your brand, tell your story and measure results. Repeat! With the right team its an investment, not an expense!
Communications
Looking ahead through a strategic communications lens allows an organization to see what's coming and prepare. This saves time, money and energy.
Capital Campaigns
Capital Campaigns are really about education and alignment; helping our community understand a real need and seeking out those interested in helping to make positive change.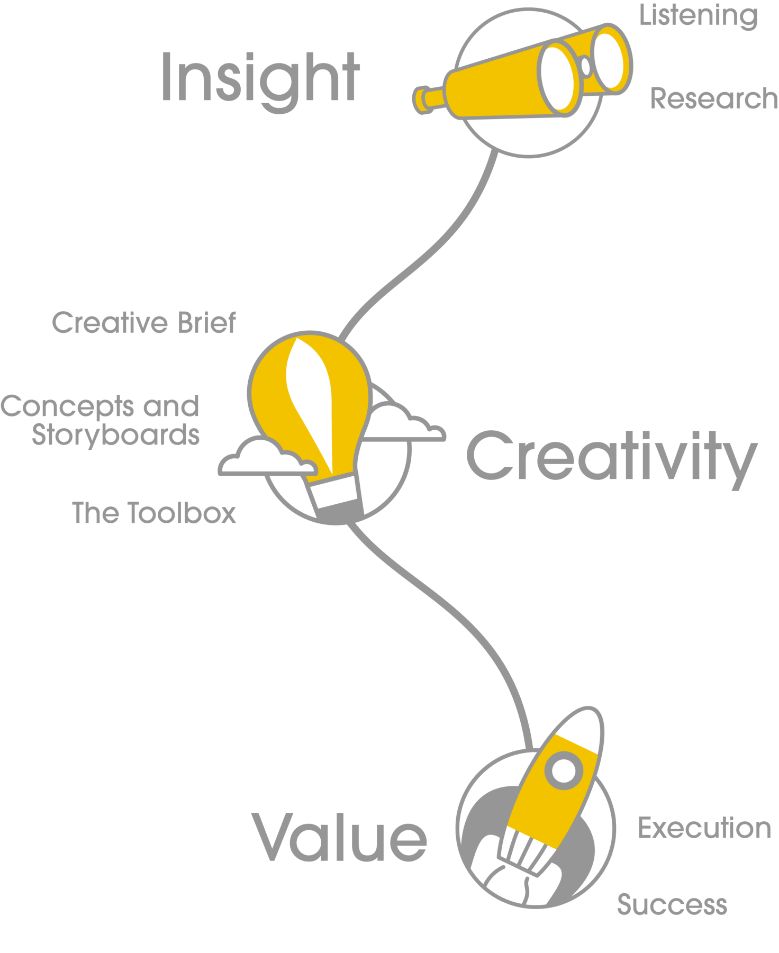 DEEP EXPERIENCE & FRESH THINKING
Boundless creativity, dedicated professionals. And you at the centre of it all.
Suite 311, Terrace on the Square
Churchill Square
P.O. Box 23150
St. John's, NL A1B 4J9

(709) 753-0794
Want to inquire about a project, request a quote or learn more about us?
We'd love to chat with you.