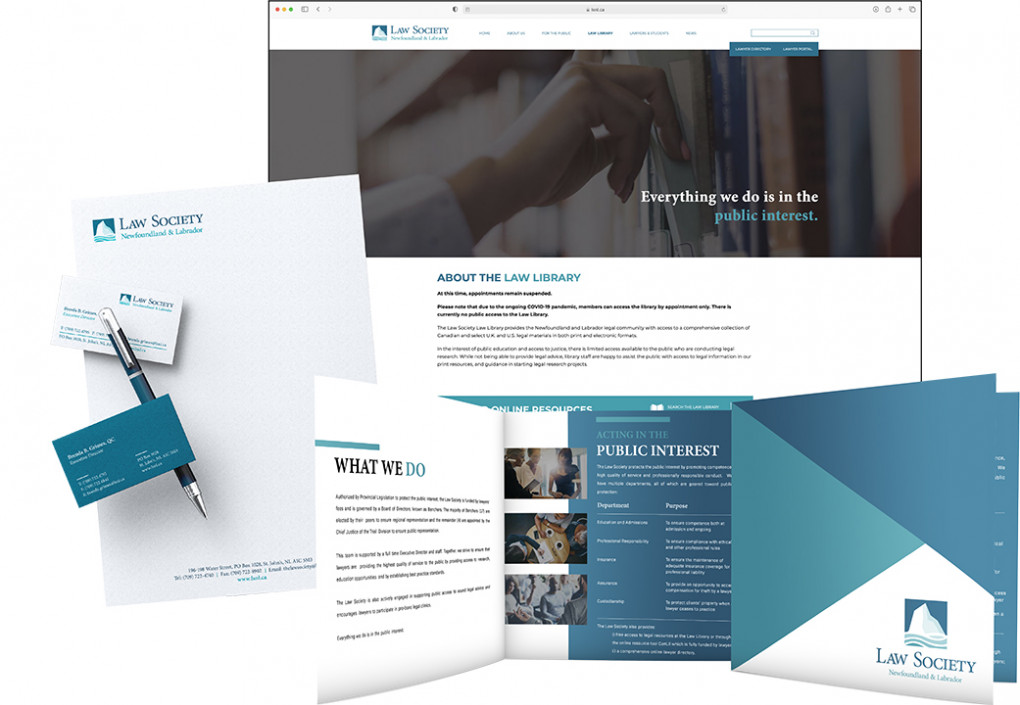 Law Society Newfoundland and Labrador
Everything the Law Society of Newfoundland and Labrador (LSNL) does is in the public interest. It really is that simple! But that message was not always clear to the media and the public. A long-term client of Pilot° on the communications side, the Law Society decided that it was time to develop a communications strategy to guide how they would better articulate their mandate and communicate with their members through more convenient and relevant channels. Top of mind for them was a simpler brand, advice on emerging channels, a more approachable website and a plain language brochure to articulate how they fulfil their mandate in the public interest. 
The branding was the easy part. So much of LSNL's work was happening quietly, below the surface, so an iceberg was a fitting way to brand their style and their efforts. With a desire to be more approachable and make their mandate simpler to understand, we blended these elements into the brand itself using a warm, approachable colour palate that still underscored their professional integrity. They had a huge volume of information to share, but we evolved their website navigation to make it easier for different stakeholders to find information relevant to their specific interests—including that plain language brochure! 
With their new brand and beautifully-articulated website in place, LSNL continues to execute on the many recommendations in their Communications Strategy, including increasing their use of Twitter. A simple electronic newsletter allows them to more easily articulate time-sensitive news to members. And that plain language brochure has been widely shared with key public audiences.