Communications Planning
Crisis Communications
Crisis Management
Government Relations
Media Relations
Media Training
Public Affairs
Public Consultation
Public Relations
Social Media
Stakeholder Relations
Reputation management is about thinking ahead—not looking back!
In our 30-year history, Pilot° has tackled just about every type of communications challenge you can imagine. From major crisis situations and public enquiries to good news stories about human empowerment and community investment, we've been there. And now that experience includes helping our clients navigate a global pandemic! 
In every situation, no matter how unique, common threads emerge. Pilot°'s experience and insight helps our clients manage extreme challenges and leverage new opportunities.
We know how to help our clients create strategic communications plans, manage reputations, develop strong and effective stakeholder relations, and offer vital council to ensure the right messages reach the right people in the right way. The value of having strong internal and external communications practices is immeasurable. When messaging, reputations and relationships are all robust, organizations are much better prepared to handle any crisis or seize every opportunity. We know this is key to every organization's success. 
Looking ahead through a strategic communications lens allows an organization to prepare for whatever lies ahead. Ultimately, this saves time, money and energy—and reputation. And it opens doors to future possibilities!
To share our experience, Pilot° offers Communications Counsel on a project or retainer basis. We also offer communications and media training. The latter is offered to executives and organization spokespersons in customized groups where challenging situations are simulated and mock media interviews conducted—because how you get your message across is as important as the message itself! 
 
COMMUNICATIONS IN ACTION
Hospitality NL Tourism Stakeholder Breakfast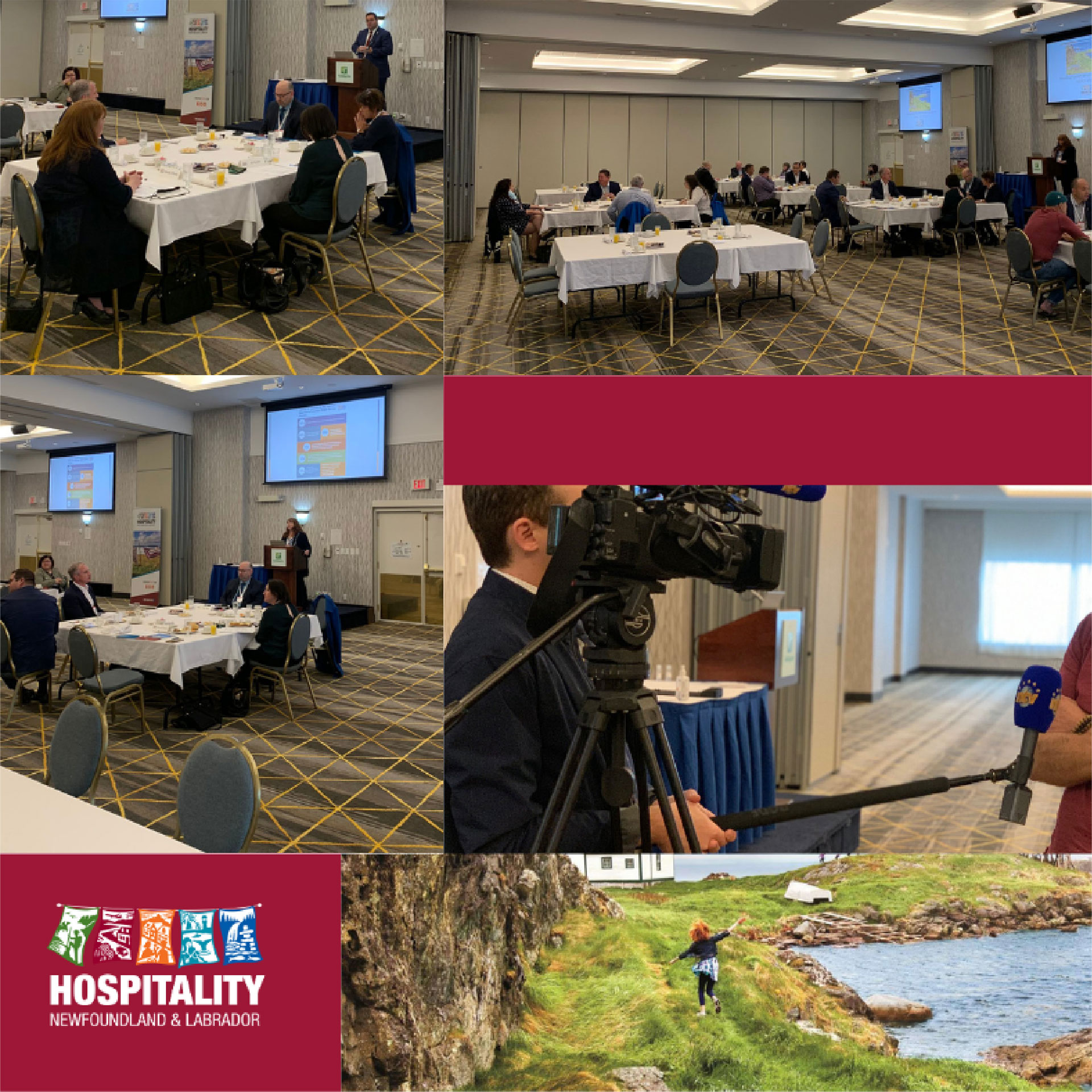 Hospitality NL (HNL) works diligently to strengthen and sustain the provincial tourism industry, which was hit hard by COVID-19 restrictions. As the 2020 summer season clewed-up, the industry faced an uncertain fall and winter. 
HNL turned to Pilot° for help with its outreach strategy—a breakfast to bring together key influencers, operators and other stakeholders to discuss specific tourism roadblocks and how public health regulations have affected NL tourism. The situation was serious, and we knew the tone and the language had to be appropriate to encourage discussion and engagement. It was also important that HNL be positioned as a "team player"; an organization trusted to work with operators, GovNL and stakeholders for the betterment of all.
Pilot° undertook a comprehensive package to ensure the event and related communications were highly effective. This included:
Development of a strategic Project Brief to outline goals and objectives of event and the proposed event scenario. 
Stakeholder engagement such as inviting operators to represent the issues facing the sector; choosing key speakers to highlight specific issues; identifying MHAs and GovNL representatives who would add value to the conversation; positioning HNL in the room appropriately; and ensuring media were drawn to attend an after-event briefing.
Government relations, which involved information packages to ensure GovNL representatives had a fulsome understanding of issues facing operators and could make educated decisions; working with GMO to encourage attendance. 
Key messaging drafted for HNL executives to help shape the narrative; messaging was used for media interviews and posts for a live Twitter feed.
Writing speaking notes for HNL executives to ensure the event had the intended impact.
Event planning and execution, from strategic venue selection to ensure maximum attendance to drafting invitations and a seating plan, managing bookings and handling logistics such as working with the venue before and during, and assembling info packages. 
Managing media relations, including drafting and issuing a press release; media pitching; placing HNL related stories leading up to event; and media interview management during event.
The highly successful strategy reached its target. At the breakfast, HNL presented on the value of tourism to this province (revenue and employment) and the current fragility of the industry. Industry concerns were highlighted through the meticulous use of evidence-based facts and national comparisons, all of which helped dispel misconceptions and build understanding of the significant issues for everyone in the room. HNL also shared feedback they had received from their members. Select operators then offered their experiences and the real effects on their businesses and teams.
---
Justice Margaret Cameron Commission of Inquiry on Hormone Receptor Testing
Click here to get the full story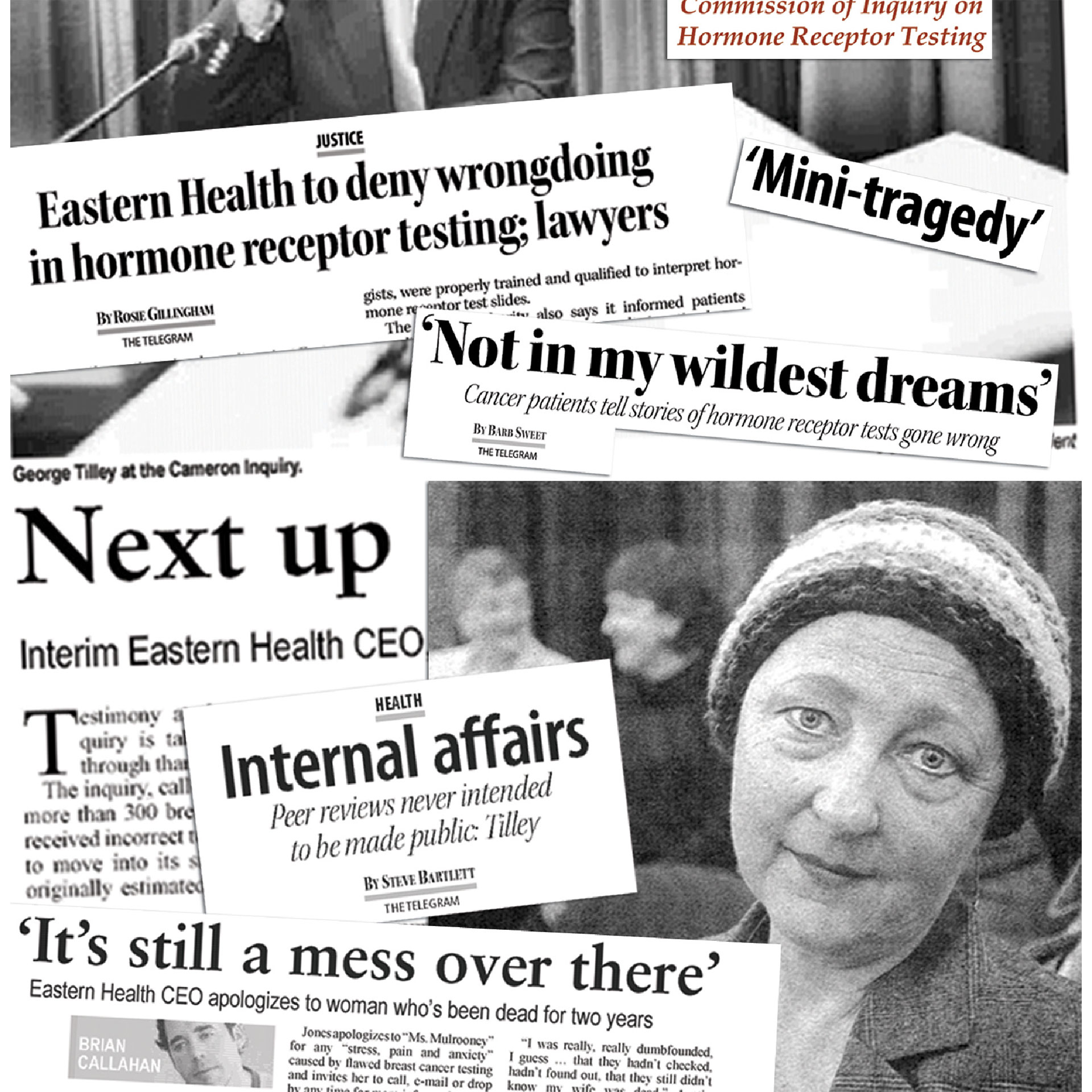 ---
Justice Robert Wells Commission of Inquiry into Offshore Helicopter Safety
Click here to get the full story