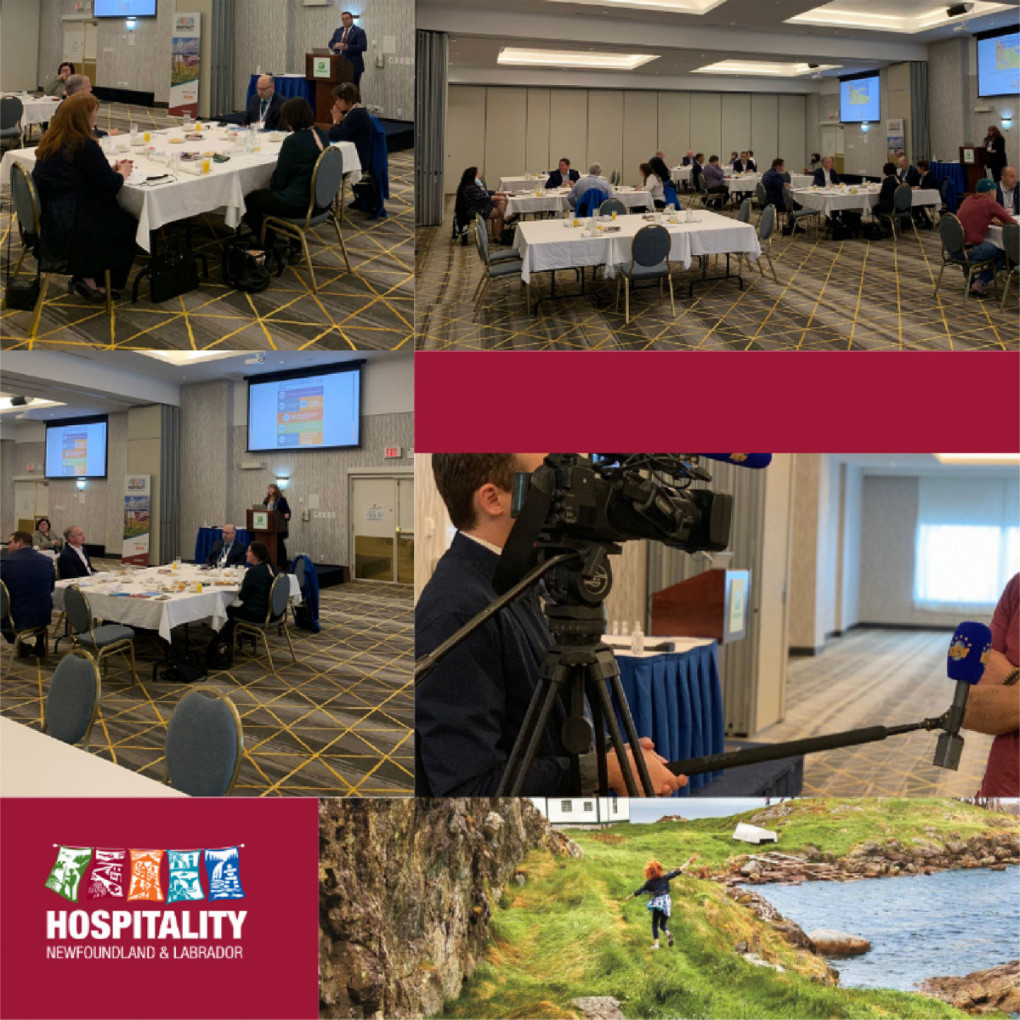 Hospitality Newfoundland and Labrador
Hospitality NL (HNL) works diligently to strengthen and sustain the provincial tourism industry, which was hit hard by COVID-19 restrictions. As the 2020 summer season clewed-up, the industry faced an uncertain fall and winter.
HNL turned to Piloto for support on their outreach strategy - a breakfast event bringing together key influencers, operators, and other stakeholders to discuss specific tourism roadblocks and how public health regulations have affected tourism in the province. The situation was dire, and we knew the tone and language had to be appropriate to encourage discussion and engagement. It was also important that HNL be positioned as a "team player" and a trusted organization to work with operators, the provincial government, and stakeholders for the betterment of all.  
Piloto developed a comprehensive outreach plan to ensure the event and related materials achieved our communications goals and inspired trust. This included:
Development of a strategic project brief outlining the event's goals and objectives
Stakeholder engagement including inviting operators to represent the issues facing the sector, choosing key speakers to highlight specific issues, identifying MHAs and government representatives who would add value to the conversation, positioning HNL appropriately, and ensuring media were drawn to attend a post-event briefing
Government relations which involved developing and distributing information packages to ensure government representatives had a fulsome understanding of the issues to support informed decision making and working with GMO to secure attendance 
Key messaging for HNL executives to help shape the narrative with media and a live Twitter feed.
Writing speaking notes for HNL executives to ensure the event had the intended impact
Event planning and execution, from strategic venue selection and seating plans, to managing bookings, handling logistics, and assembling info packages.
Managing media relations, including drafting and issuing a press release, media pitching, placing HNL related stories leading up to the event, and media interview management during the event. 
The highly successful strategy achieved our goals. At the breakfast event, HNL presented the value of tourism to the province and discussed the current fragility of the industry. Industry concerns were highlighted through the meticulous use of evidence-based facts and national benchmarks, all of which helped dispel misconceptions and build understanding of the significant issues for everyone in the room.