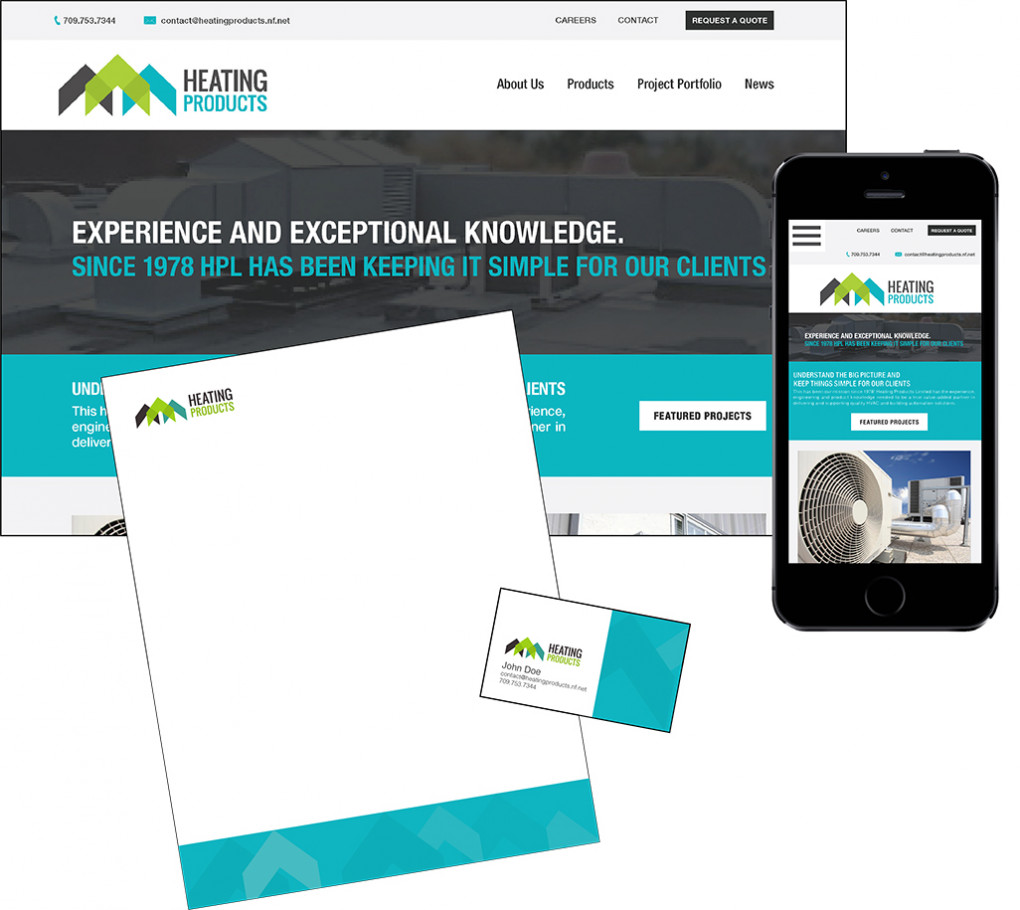 Heating Products Ltd. (HPL) is a small firm with a big reputation for its knowledge and experience in supplying commercial heating and air conditioning systems. They are also a manufacturer and supplier of their own proprietary EneRound air handling systems. Their marketing objective was clear: develop a clean brand reflective of their professionalism and their combined commercial, industrial, and institutional focus.
HPL also needed a new website that reflected their positioning in the marketplace as a strategic partner whose solid engineering knowledge supported their reliability as a supplier of quality equipment. In addition, the website had to demonstrate to current and future suppliers that Heating Products added value to their businesses by representing their brands in the marketplace. 
After much homework to understand HPL's business drivers, we honed the core focus: the business was all about air quality and ensuring safe and comfortable work environments. We designed a clean, simple brand that included their well-established name and three unique arrows representing the flow of air, new construction and the positive energy of the company itself, all with a clean modern colour palate. With simple, intelligent directness and few words (like the owner) the website reflects the value he places on people and partnerships and provides practical solutions for placing and receiving RFQ's and orders online. All in a simple responsive design. 
Five years later, the website still looks fresh, and the brand continues to position Heating Products Ltd. as the industry leader it is, attracting new product lines that enable them to serve their customers' needs even better.