Ad Campaigns
Advertising
Brand Development
Collateral Development
Marketing Planning
Media Planning
Production
Storytelling
Strategic Analysis
Videography
Website Development
There is nothing more satisfying than seeing a dream turn into tangible results!
Identify your market and audiences. Develop your brand. Tell your story. Deliver results.
Repeat!
Investing in this process creates extremely valuable brand equity and loyalty with your audience. Your brand's reputation and value comes not only from telling your story well, but from achieving exceptional reach while managing expectations in ways that ensure you can always meet or exceed them. We help you do all that with solid strategy, inspired creative and attention to detail.
Pilot°'s past marketing work has covered every stage of the process from planning to brand development through to collateral development in virtually every media and situation. And we've always done it with a strong emphasis on storytelling. Our work has also covered a wide range of sectors. From local B2C to international B2B marketing, we've developed unique brands and ad campaigns, created world class trade show booths—even developed packaging for food and technology products. We know how to market and celebrate your brand to make sure you are seen and heard!
 
Marketing in Action
Pilot° has also worked with all levels of government to promote awareness of services and business opportunities. In the non-profit world, we've worked with international organizations looking to make important change through social responsibility projects. In fact, we have executed some of the most successful non-profit capital campaigns ever carried out in Newfoundland and Labrador.
The opportunities to invest in marketing and brand development can sometimes seem overwhelming. But we offer valuable experience in sifting through that clutter to find practical and cost-effective ways to reach your target audiences online and in traditional media. 
Whether you're a small startup or a large multinational, Pilot° has the knowledge, insight and creativity to navigate your marketing journey in an exciting and effective way! 
The Journey Project
Click here to get the full story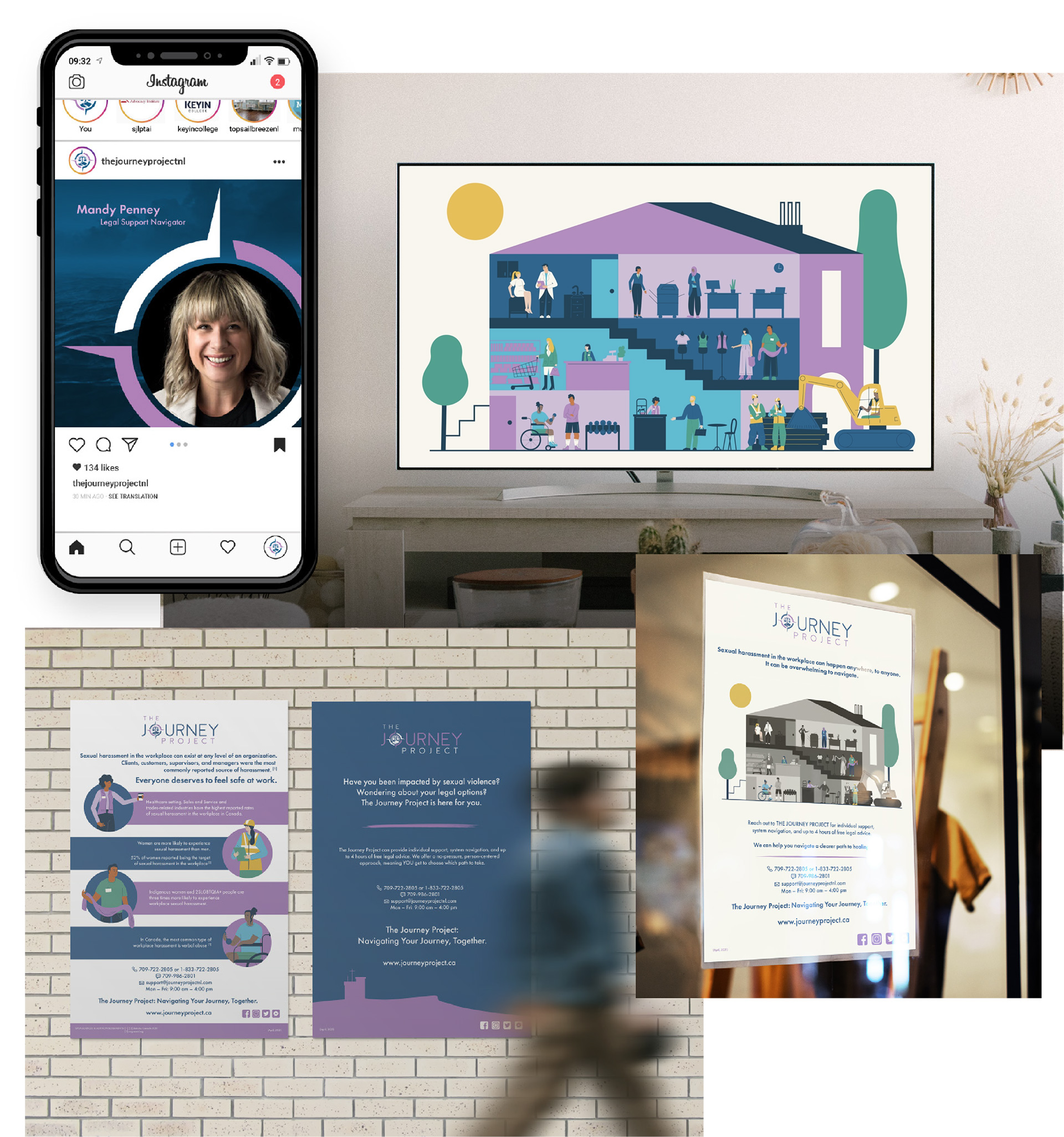 ---
Blue sky Family Care
Click here to get the full story