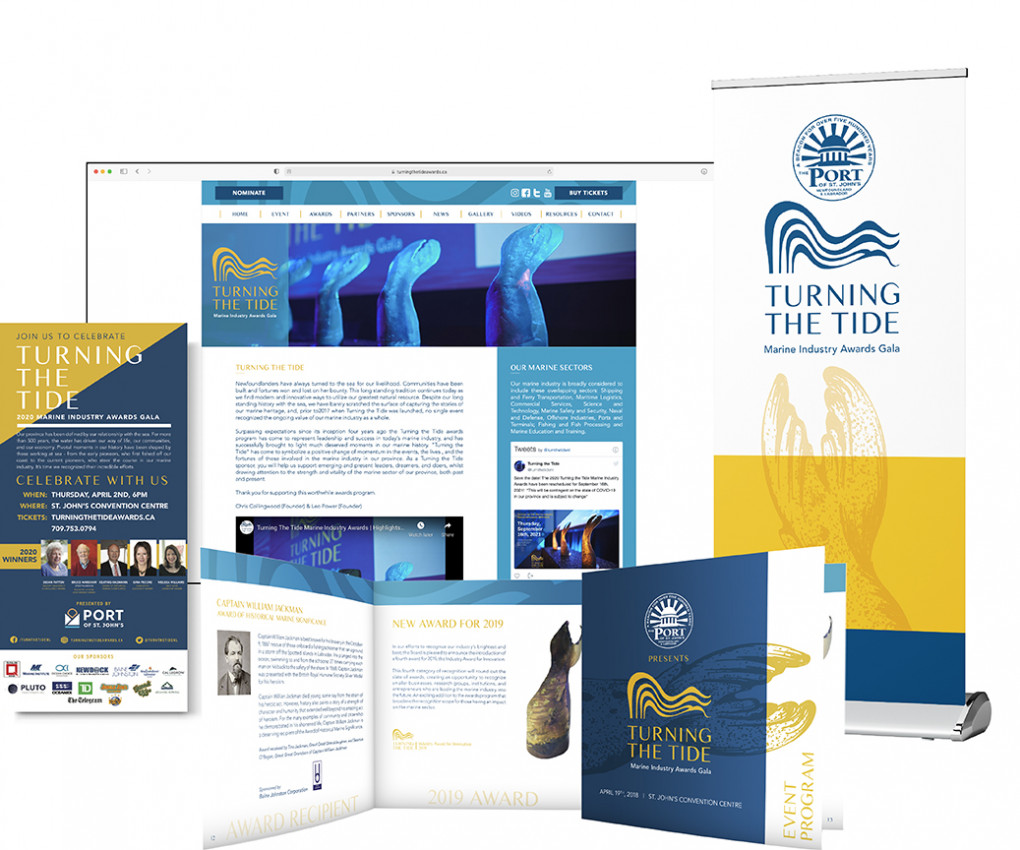 In the lead-up to the 100th anniversary of the great sealing disaster of 1914, the Honourable John C. Crosbie came to Pilot° concerned that there was no memorial to bring closure for the more than 250 families who had lost loved ones during that fateful day. We had the challenge of create a campaign to raise $3.5 million to develop a fitting memorial, and in the process, develop a series of events to raise awareness of the extraordinary risks that these brave men and boys took just to put bread on the table for their families.
After developing the brand and campaign materials, we knew the first order of business was public engagement. Numerous events were created, and project managed by Pilot°, one being at Government House and one at Quidi-Vidi Brewery which materialized when several top chefs in the city came to us to get involved. Following these, a sod turning event and tour of the Town of Elliston was organized to bring potential donors into the context of the community to solicit their support. This involved over 350 invited guests, tents and refreshments and an open invitation to the general public in the Elliston/Bonavista area to attend. Following this we organized a commemorative church service in St. John's which was recorded by NTV and circulated throughout the year. Once the interpretation site was built, Pilot° orchestrated the "Grand Unveil" which was attended by over 700 dignitaries and sealer's families across the province. This included musical entertainment, the logistics of bringing RNC and a Choir to Elliston and the commissioning and launching of a play in the local church.
Subsequent to the Grand Unveil in 2016, Pilot° was tasked with the need to expand its base of support and find new revenue streams to support its vision and raise $50,000 annually for the site upkeep. After considerable research, our creative team identified that despite our long standing history with the sea, we have barely scratched the surface of capturing the stories of our marine heritage, and, prior to 2017 when Turning the Tide was launched no single event recognized the ongoing value of our marine industry as a whole. The Marine Industry Awards were born, with the dual purpose of celebrating the accomplishments of our oldest industry and supporting the ongoing preservation of our maritime history.
The events and publicity surrounding the awards triggered unprecedented public interest from all corners of the province. Now in its fifth year, the Turning the Tide Marine Industry Awards is the premier black-tie event in the province, attracting 500 guests annually. Easily hitting the target to sustain the Memorial and Interpretation Centre in Elliston, future events will support new projects dedicated to our rich maritime history.